Akshay Kumar's family skipped food to buy film tickets!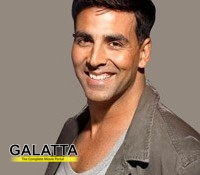 By
Saranya [ November 21, 2012 ]
Akshay Kumar inaugurated the 43rd international film festival today. The film festival which kick started today, will celebrate the 100 years of Indian Cinema and will feature several films for the next 10 days.

Akshay Kumar revealed that his family were very fascinated about films from his childhood days. He further added, that they would even skip their Saturday lunch and save that money to buy movie tickets. He also added, that his family developed his interest in films, but he never thought that he would end up as an actor.