Zhang Ziyi in a sex scandal?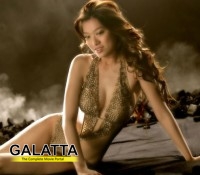 By
[ June 01, 2012 ]
Crouching Tiger Hidden Dragon fame Zhang Ziyi's name is the latest to be dragged in the growing sex scandals surrounding famous Chinese politician Bo Xilai. The 33-year-old actress is accused of getting millions of dollars to indulge in sexual relations with many of the top politicians, including Bo Xilai, in China.
Zhang allegedly had physical relations with the controversial Chinese politician Bo several times, between 2007 to 2011 and have received a cumulative 100 million USD from him. Zhang's representative has however dismissed these allegations as "completely false and defamatory." He also claimed that the allegations are the result of calculated conspiracy against the award winning actress.
Bo is currently under investigation following the mysterious death of British businessman Neil Heywood, who apparently had political disputes with him.
Artists