Top Movie mum- Kristen Stewart!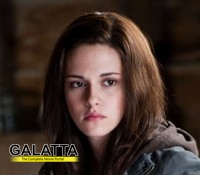 By
Meera Kukreja [ March 10, 2013 ]
Having played the character of Bella Swan in all the five Twilight series, actress Kristen Stewart who played the mother in the final one, was voted as the top movie mum, on Mother's day.
Conducted by an Empire Cinemas Survey, the actress won 89 percent votes, while next in line came, Meryl Streep for Donna Sheridan in Mamma Mia and Molly Weasley from the Harry Potter series, played by Julie Walters.
Looks at Kristen play a devoted mom to her half human, half vampire daughter, the audience felt she deserved the title amongst the rest.