Scarlett Johansson wished to train as a dermatologist!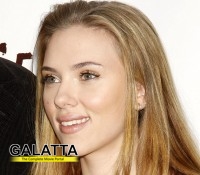 By
Meera Kukreja [ January 06, 2013 ]
The Iron Man 2 actress Scarlett Johansson, who reveals that she often gets odd rashes, says she knows how to treat them.
The 28-year-old initially wanted to train as a dermatologist and says that when one cures their skin, its gives them a new lease of life. Johansson is pretty good at diagnosing people and has gained knowledge by watching medical documentaries.