Robert Pattinson to sport a wig!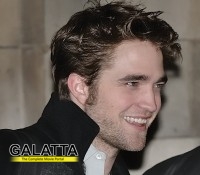 By
Mohan K [ April 20, 2012 ]
Robert Pattinson, who plays the role of vampire Edward Cullen, in the Twilight series, will have to sport a wig, for a few scenes that the Twilight unit have scheduled to re-shoot for the final instalment of the franchise. Robert Pattinson, who had completed shooting for the last Twilight movie, Breaking Dawn: Part 2, had shorn off his long locks recently. However, as a few scenes have to be re-shot, he will have to sport a wig, while shooting for these scenes, as Edward Cullen is famed for his long, and stylish hair.

Pattinson, and the gorgeous Kristen Stewart, his on and off-screen love, will be returning to Vancouver to shoot a few scenes. Bill Condon, the director of the movie insists that there will be no new scenes or dialogues during the re-shoot, and they are planning to just pick up some additional shots that are required to complete the movie. Talking about the shoot, the director says, "I am really looking forward to being back on set with some of the friends I've made on my Twilight journey, like the great Guillermo Navarro, our cinematographer, and his crew. And yes, Rob and Kristen will be there too, to pop in those gold contacts one last time."

Breaking Dawn: Part 2 is expected to be released in November, this year.