Jackie Chan, Salman Khan, Kamal Haasan in Armour of God Sequel?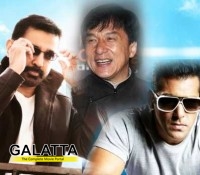 By
Ambili S [ March 22, 2012 ]
This is probably one of the biggest casting coup of this millennium! Kollywood is full of rumours that producer Aascar Ravichandran is planning to cast Kamal Haasan, Salman Khan and Jackie Chan in Armour of God sequel. If it happens this will be definitely a turning point in the history of Indian cinema. Reportedly the film will be made in Hindi, Tamil and English with a whopping budget of Rs. 400 crores. More details are awaited!