Jackie Chan in 'Chinese Zodiac 12'!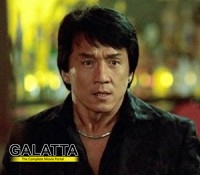 By
Meera Kukreja [ December 30, 2012 ]
Known for his deadly stunts, actor Jackie Chan is back with Chinese Zodiac 12 (CZ12).
Also called as Armour Of God III, the film took nearly 7 years to make with a budget of $50 million.
Reprising the role of Asian Hawk, the film revolves around a man who searches the world for a set of mystic artifacts - 12 bronze heads of the animals from the Chinese zodiac.
Something that all Chan fans should look forward to!