Ben Affleck wishes to work with Kristen Stewart!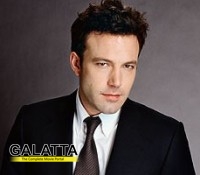 By
Meera Kukreja [ November 19, 2012 ]
Well known for his performance in Pearl Harbour, actor Ben Affleck who also turned director with Gone Baby Gone, feels that the Twilight actress Kristen Stewart is terrific.

Ben who doesn't get to involved with the casting part of his film, wishes to take her in for his upcoming romantic comedy film, Focus. He hopes that the deal clicks.

Meanwhile one the other hand as Kristen is done with the final Twilight series, she recently confessed that she wants to get starting with something new.

We hope Ben succeeds!